March 17, 2021
Image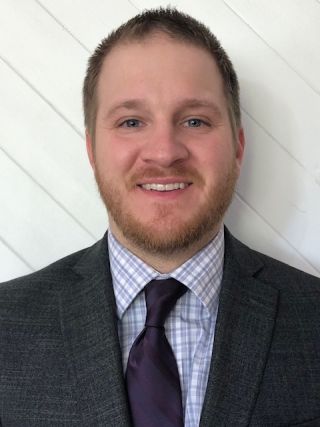 Hello students and parents!  If you're reading this, you're clearly interested in learning a little bit about iForward's teachers and staff.  That is a great thing to be thinking about before you enroll, because as we all know, educators can have a massive influence on their students' growth and development.  This makes it important to make sure that you place yourself or your student into the care of qualified, committed, and caring professionals who will invest in every aspect of their students' success.
Recognizing that, this post is the first in a lengthy series of posts that will introduce you to many of iForward's administrators, teachers, and other staff members so that you feel comfortable knowing who is shouldering the awesome responsibility and privilege of your family's education.
In this first post, you'll be introduced to Erik Benson, who is our Assistant Principal.  Erik brings a spirit of enthusiasm and energy into everything he does at iForward, whether that is meeting with students and parents, planning for upcoming years with the rest of the iForward administration, substitute teaching here and there, or overseeing iForward's new eSports club.  
Tell us about your background.
I grew up in Mauston, Wisconsin and attended Winona State University for my undergraduate degree in Elementary/Middle-Level Education. 
When did you realize you wanted to be an educator?
My interest in becoming an educator started in 5th grade.  I was blessed to have wonderful teachers in my life that showed me the true purpose of education.  In high school, I joined a tutoring class that allowed me to work with students and prepare lesson plans.  These experiences helped me see the impact that educators have on students.
How did you become interested in online education specifically?
After I received my undergraduate degree, I taught in a couple of brick-and-mortal schools in grades 3-5.  Online learning was unknown to me until I pursued my Master's degree, which was a completely online experience.  Taking these courses helped me understand the power and potential of online learning.  iForward in particular was very intriguing to me because of how much experience they have in the virtual learning world.
Describe your role as iForward's Assistant Principal.
As the assistant principal, my job consists of working with students, parents, and staff members to ensure a positive and safe online learning environment for all.  I work directly with our principal, Constance Quade, to ensure that we are providing the best possible education for all of our students.  We are team-oriented at iForward and always have the best interest of our students, parents, and staff in mind.  The thing I love the most about iForward is the diverse population of families that we serve.  Our motto says it best – "Students Matter at iForward".
Talk about the way iForward has responded to the covid-19 pandemic.
While there have been many setbacks in the educational world due to covid-19, we have been able to "keep the wheels moving" during this difficult time.  Unlike most brick-and-mortar schools, online learning is nothing new for iForward, so even when we were faced with a global pandemic, we were still able to offer high-quality education for our students.
You still substitute teach here and there.  What subjects are your favorite?
I enjoy anytime that I get to help out in the classroom, but I was an elementary teacher so going back into an elementary classroom always brings back a lot of excitement for me. I really enjoy reading books to students and talking to them about what they have learned in their classes.  I have also been able to help out with some PE classes where I have been able to talk with students about the importance of healthy living.
What do you think is the benefit of being iForward's Assistant Principal while still spending time teaching in the classroom? 
The benefit of being able to help out in the classroom is the personal interaction that I get to have with students. I get to work with them in their content area, ask them to share their experiences, and help them with any questions they have. I enjoy anytime that I get to spend with students within the classroom. 
You have been instrumental in starting iForward's eSports club.  Can you tell us a little bit about that? 
Principal Quade and I wanted to start an eSports club because we knew that esports was growing in popularity and we wanted our students to be able to compete against other Wisconsin high schools. We offer an esports class where students get to learn about the history of video games and thought that a club that coincides with this class would be a great opportunity for our students to learn important skills such as, team-work and critical-thinking skills.
Esports club has been a great bonding experience for me. I am able to work with a great group of kids that enjoy competing and working together as a team. It is a pleasure to have in-depth conversations with students and help them set goals for their future.
Please check back soon for our next entry in this series, where you will get to know iForward's Principal, Constance Quade.  In the meantime, feel free to check out iForward's staff page.  
iForward is an online elementary, middle, and high school serving students in grades K-12 across the state of Wisconsin.