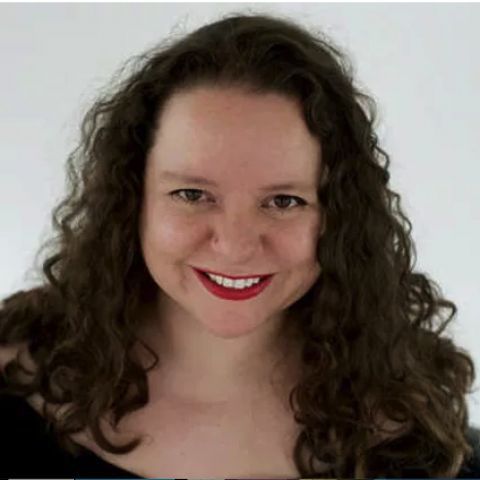 Elizabeth Plemmons
Music Teacher
Music
Elementary School
Middle School
High School
elizabeth.plemmons@iforwardwisconsin.com
Hi!  My name is Elizabeth (Liz) Plemmons and I teach K-5 General Music at iForward.
I've been teaching piano and voice lessons for the last 25+ years, and I just recently went back to school to finish my teaching degree at UW-Parkside in Kenosha.   I graduated in December 2020 with a Bachelor of Arts degree in K-12 General/Choral Music and Vocal Performance, with a certificate in Community Engagement.  Teaching and singing are my passions, and I'm currently pursuing an MM in Vocal Chamber Music from the University of Redlands in Redlands, California with the hope of being able to expand musical opportunities within my community. 
Eau Claire, WI is my hometown, but I currently live in the northern Chicagoland area with my husband Mark, our 8 ½-year-old daughter Zoë, and our three weirdo cats: Jiji, The Meep, and Ed.  When I'm not teaching, I love to read, bake cakes, do carpentry, and tell really bad jokes (Laffy Taffy jokes are my favorite!), and hang out with my family.
I've had some amazing adventures in my life thanks to music, including teaching and performing in the US and Europe, teaching music to Deaf and Hearing-Impaired students, and even singing on Sesame Street!  Because of these experiences, I am passionate about teaching music through a lens of diversity and inclusion.  Music gives me so much joy, and I'm really looking forward to sharing the joy of music-making with everyone at iForward! 
"If you can walk, you can dance!  If you can talk, you can sing!" - African proverb
Grades
Kindergarten
1
2
3
4
5
6
7
8
9
10
11
12