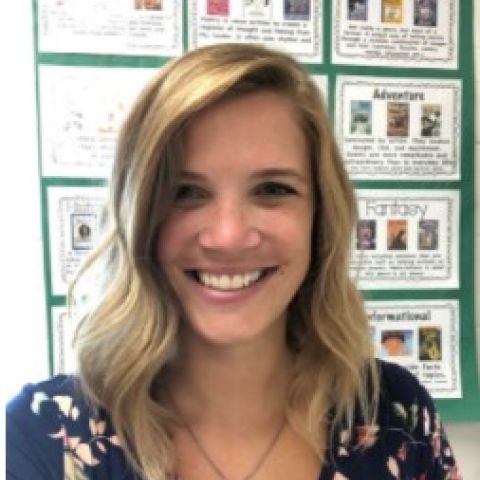 Kailee Hager
Kailee.hager@iforwardwisconsin.com
My name is Kailee Hager and I am a 4th grade teacher at iForward Online Schools! This will be my first year teaching with iFroward and my ninth year teaching. Prior to working at iForward, I taught 4th grade in Stoughton, WI. then 5th grade in Reedsburg, WI. 
I earned my bachelor's degree in Elementary Education with an emphasis in Early Childhood from the University of Wisconsin – Platteville. My husband and I met while both earning our degrees in Platteville. Originally from Illinois, I grew up in a very small town about 15 minutes just south of the Wisconsin border. 
After spending a few years finding our roots, my family and I settled in the Sauk Prairie, WI area a few years ago.  Our son, Easton, will start 5th grade in the fall and our daughter, Lennon, will start 2nd grade in the fall. 
Working with children has always been a passion of mine. I feel privileged to work in a profession that encourages and fosters the positive growth of our future. I am excited to see all the wonderful adventures this new school year will bring with our iForward team!