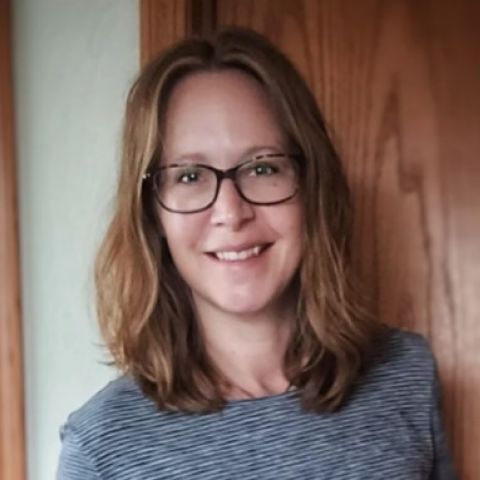 Kari Fellabaum
Kari.fellabaum@iforwardwisconsin.com
Hi! My name is Kari Fellabaum, and I'm so excited to be your English teacher at iForward. This is my 10th year teaching, my second year teaching virtually, and my first year at iForward. I started my teaching journey studying at UW Milwaukee and returned to college, after a few years, to earn my Master's in Curriculum and Instruction as well as a Reading Specialist certification. Both the Master's degree and Reading Specialist certification were completed online through UW Milwaukee. I look forward to sharing my own online experience as well as my passion for reading and writing with you!
In my free time, I enjoy being active. I'm always walking, hiking, or lifting weights. As a hobby, I like to dabble in photography and catching the sunset with my husband and three kids. My littlest one was born just this past March, the oldest just turned 4 and the middle child will be 2 in November. If we're not on the move, we're reading books, singing songs, or working on art projects.
I look forward to getting to know you! Don't ever hesitate to reach out with any questions or concerns. I'm more than happy to help in any way possible.