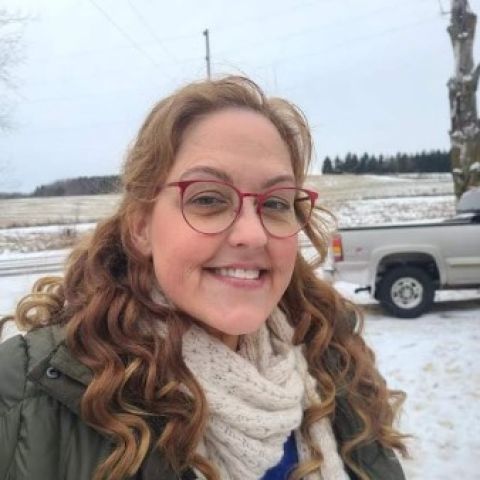 Susan Nueske
School Counselor
School Counselor
Elementary School
Office Staff
Middle School
susan.nueske@iforwardwisconsin.com
I am the new K-8 School Counselor this year with iForward.  Previously, I have had almost every role in many different schools in both WI and MN - from para to music choreographer/piano accompanist to community education director to  short-term/long-term sub in HS science/K-12 choir/music/MS special education/kindergarten to my favorite role as school counselor. In addition, I have had a great variety of experiences outside of education including my most recent (and most fun) working in a vet clinic (and my kids do also)!!!!
For the past eight years, I have lived in the country in northwestern Wisconsin with my husband and two adult children. Maggie (21) attends UWRF, pursuing a Musical Theater degree while playing college softball, and Henry (19) just graduated from CVTC and was hired in his expertise as an auto body technician at the end of August 2022! We enjoy spending time with our four dogs, seven cats, 17 chickens, and four peacocks as well as going to the family cabin, fishing, bow hunting,  road trips, watching softball, playing music together, movies, gardening, swimming, and crafting of all kinds!
Finally, a HUGE WELCOME to OUR school!!!  I am so excited to get back into school counseling and get to know YOU because I have missed working with students - hearing their laughter,  empathizing with their tears, jumping for joy with their successes, and just being a support for each one through this crazy journey of life. My hope is that all of us - students and families and staff - at iForward work together to help all students dream big and reach their full potential.
Let's make it our school together!!! Here's to a new year with new adventures!!!
Ms. Sue Nueske
My Education / Credentials
Professionally, I earned my Bachelor's Degree in Math and Music at St. Olaf College (no, not Olaf from Frozen, but I LOVE OLAF!!!) and my Master's Degree in School Counseling from Mankato State University. Though I still love doing math and playing piano, writing songs, and singing, counseling is in my blood, and I'm so thankful to be back doing what I love!
Grades
Kindergarten
1
2
3
4
5
6
7
8