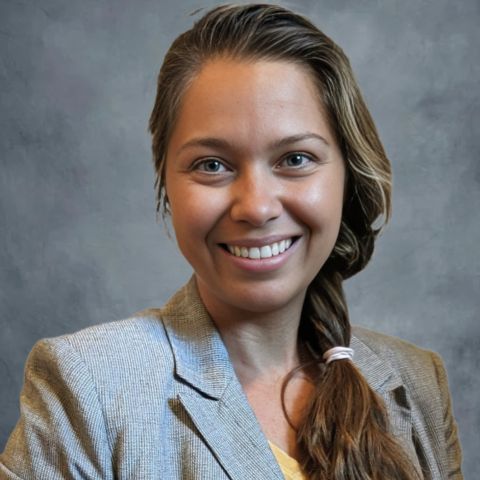 Holly Bacha
Elementary Special Education Teacher
Elementary School
Special Education
holly.bacha@iforwardwisconsin.com
Hello Everyone!
I am SO excited and honored to be part of iForward's Special Education team. I live in Rice Lake with my husband, Derrick, and three small children, Eska, Kable, and Brenna; the opportunity to be closer to my little family every single day is priceless.
With a dual Bachelor's degree in History and Music, I worked several public sector jobs prior to becoming a teacher.  Eventually, I found myself looking for something more sustaining and more fulfilling. 
As a teacher, I've discovered I probably learn more every day from the students I teach than they might learn from me, and this has led to the fulfillment I was seeking.   My Master's in Education has been helpful, but it's through the everyday interactions that I continue to grow - personally, professionally, and educationally.  2020 in particular ushered in an abundance of those new everyday experiences.  We have all become online teachers, and some have probably felt disengaged and frustrated.  In my individual experience, it has been precisely the right set of circumstances to practice flexibility, adaptation, and self-control - all things we expect from our students but must first demonstrate ourselves. 
I achieved my Special Education certification for the specific purpose of better understanding my students and best how to meet their needs.  Having now taught in both dimensions - as a Core teacher and as a Special Education teacher, I can say with certainty I simply have a passion for teaching and for learning, no matter the setting. One exceptional component in Special Education is the deep connection and rapport a teacher can build with her students.  Even in a virtual setting, the regular, one-on-one conversations and time together has the ability to bridge gaps not already filled by any other means of education.  
I am so very hopeful that students will find fulfillment in their time with me, and that I continue to learn and grow from their influence as well.