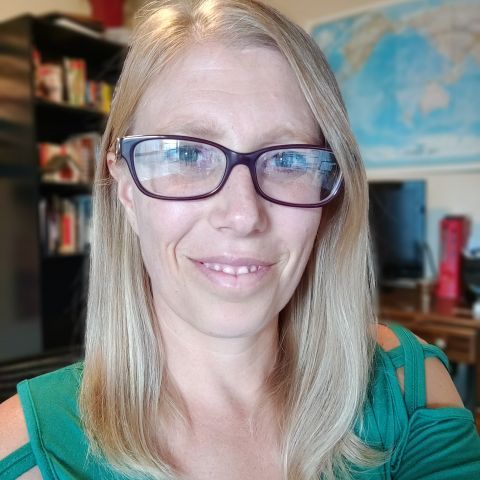 Kari Murto
Social Studies Teacher
Social Studies
High School
kari.murto@iforwardwisconsin.com
Hello students and parents!  My name is Mrs. Murto and I am a full time social studies teacher here at iForward.  I live in Superior WI with my husband, son Alex, and house full of pets.  We like to play volleyball and board games.  Personally, I love to read with my favorite author being Brandon Sanderson but I also love the Harry Potter series as well.  The sorting hat would have put me in Gryffindor!
I completed my teacher education project in Superior Wisconsin at UW – Superior.  Here I majored in Broadfield Social Studies with a history emphasis and secondary education.  I graduated from UWS with honors and received my Bachelors of Science degree.  I love being a social studies teacher!  I get to talk about everything from the founding of our country, ancient Mesopotamia, the importance of language, the evolution of mankind, how society works and so much more!  And the best part about being a teacher in this subject is that I get to share this love of the social studies with you my students.  I hope that after taking a class with me you too will love learning more about the social studies because really what you are learning about is you. 
Looking forward to getting to know you soon!
Mrs. Kari Murto
B.S. in History and Education
iForward "Students Matter at iForward"
Phone Number:  (715) 431-8010
Welcome video from Mrs. Murto: https://youtu.be/-Yd1VanAmug