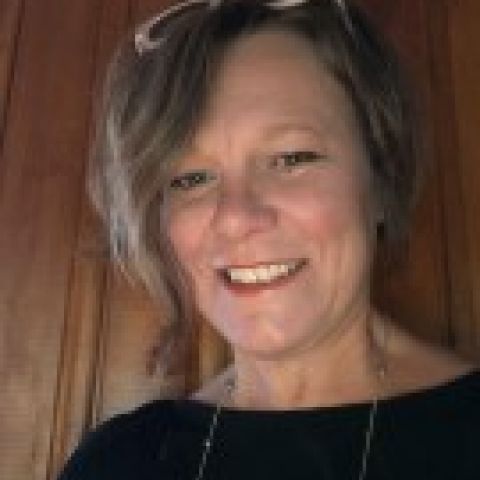 Kathryn Dikkers
English Teacher
High School
English/Language Arts
kathryn.dikkers@iforwardwisconsin.com
Hi! I'm brand new to online education and feel honored to be part of the iForward team. I've been teaching in various settings, including home schooling, for 27 years, mostly with teens. I choose secondary education/English because I enjoy teens first, not English first. When people blush and apologize to me for grammar errors, I usually remind them how embarrassed I feel when the English teacher makes grammar errors. We recover and learn. I was diagnosed with type 1 diabetes five years ago that introduced limitations, and now wonder if the online setting will allow me room to grow instead of being trapped in a brick building.
While I've lived within the borders of Polk and Burnett counties of northwestern Wisconsin my entire life, I've been fortunate to travel Mexico, Scandinavia, France, Italy, and even the formerly named USSR and Eastern bloc countries, not to mention our own USA. I have friends around the globe. They taught me what it means to be American and what it means to be human.
Geek Report: I play Beethoven and Mozart sonatas on my grandmother's antique piano for hours when I'm bored, and read travelogues, murder mysteries, teen novels, and creative histories about Europe. Lately I've found myself addicted to Netflix documentaries. I want to write more. I'm told it heals the soul and inspires when the painful revisions are done.
Other things I brag about: I paint houses and cabinets inside and out, tile bathrooms, trim rooms with a pneumatic nailer, and am now the proud owner of a new DeWalt table saw, chop saw, and two-story scaffolding. I'm a DIYer who suffered a spiral fracture in her right hand last fall cutting three-inch holes in soffit two stories high. My family worries about these hobbies.
The most important people in my life include my husband who runs an accounting firm he created, our parents, and my four children aged 16 to 26. I am the oldest of my three siblings, two of whom also work in education. We are a close family and support one another.
I can't wait to laugh, cry, and learn with students and staff at iForward. You all have much to teach me.