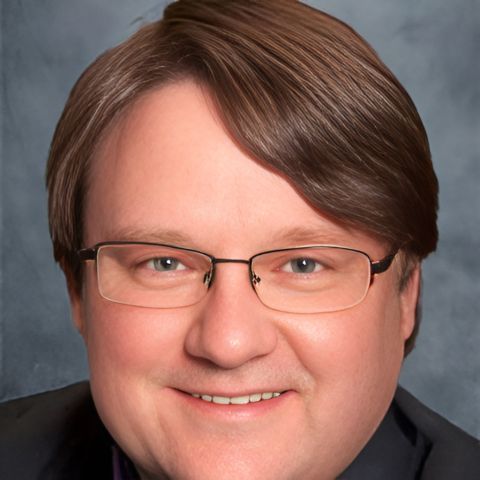 Mark Dilley
mark.dilley@iforwardwisconsin.com
Mr. Dilley is a lifelong Wisconsin resident. Mark was born in Milwaukee and was raised by his parents, who are both teachers, in Wind Lake, Wisconsin. While growing up he developed his lifelong love of the outdoors, art and tabletop role playing games. In high school he played soccer and was active in the astronomy and science clubs.
Mark graduated from the University of Wisconsin-Oshkosh with a dual degree in Secondary Education and Biology. While at Oshkosh he earned his varsity letter playing men's soccer and was active in student government. 
After graduation he started his nearly thirty year career in education at Muskego High School (his high school alma mater) as a permanent substitute teacher and junior varsity soccer coach for both boys and girls. 
Mark continued his teaching and coaching careers with the Racine Unified Schools and the Oak Creek Franklin Joint School System. He has always had a strong interest in employing technology to enhance learning and has worked as a Technology Coordinator at the school level. Instructional technology has been the focal point of his studies at the University of Wisconsin-Madison where he earned his Principal and Director of Student Services and Special Education licenses. 
Mr. Dilley currently lives in Fitchburg, Wisconsin, with his wife and dog.  He has four adult sons, one from his first marriage and three stepsons. In his spare time he enjoys doing art in a variety of media, traveling with family, playing role playing and board games, cooking and gardening, and enjoying the Packers and Badgers Football teams success of the last several decades after growing up in the 1970s and 80's.